It started with the search for a better soap...
It all started when my mother-in-law suddenly fell ill.
Treatment was fortunately possible but the chemotherapy made her skin extremely sensitive. The soap she always used before had suddenly become far too aggressive for her skin.
We went looking for a soap that was softer for her skin. And we found it.
We ended up at 100% natural soap. We discovered that 80% of supermarket soaps are full of chemical fillers. Most of these have nothing to do with soap at all. They are only added because they are incredibly cheap.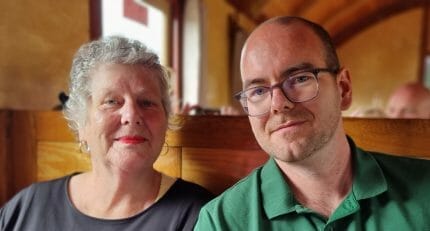 Most cosmetics are full of chemical junk
Quite strange, actually. When you realise that the soap we sell has been produced in the same way for 150 years.
Indeed, quite a lot has changed in the meantime. The world has almost completely switched to chemical soaps. Chemical soaps have more than won out over handmade soaps.
But how can that be? That natural ingredients have been exchanged for cheap, chemical substances whose long-term effects we did not know at the time.
Therefore Pure Health Store
Cosmetics without microplastics;
Natural cosmetics;
Cosmetics without sulphates, parabens and silicones;
Cosmetics without palm oil.